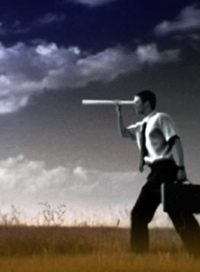 Providing Actionable Business Productivity in today's Environment:
It's 2022, employees are still stuck in the office trying to complete their expense reports while they are surrounded by an ever increasing number of intelligent devices. The world has become more mobile, and finally people have started using mobile devices for much more than just phone calls. At the same time, economic pressures require us all to be increasingly mobile and flexible. Tight margins make productivity improvement an imperative. And businesses must address the needs of global and remote office locations, mobile road warriors, and telecommuters. Existing methods of solving business problems have often built-in inefficiencies of their own. Often the traditional software and systems to solve those problems were designed for technologists rather than for the business user. The expectations have been raised! Higher margins, more mobility and simpler designs are needed.
These dynamics provide a unique opportunity for what we call
ACTIONABLE BUSINESS PRODUCTIVITY
solutions. In a fast-moving world, we offer a way to raise the stakes. By uniquely combining inventive business thinking, a simple user experience and the latest in technology, we have created ACTIONABLE BUSINESS PRODUCTIVITY (ABP).
Leveraging the explosive proliferation of smartphone technology, and marrying that to the scalability and efficiency of software as a service (SaaS) architecture, and the power of state-of-the-art algorithms, ABP constitutes an immensely flexible and effective approach with which to build new, innovative solutions to business productivity challenges. ABP solutions are designed to function as efficient, light-weight interfaces between a company's existing processes, people and multiple, diverse input devices.
With ABP, mobile devices are redefined as uniquely accessible and convenient conduits for the exchange, storage, organization and utilization of information vital to business processes. ABP solutions are 'actionable.' Users can complete business tasks from wherever they are, in real-time. Corporations can take action and benefit from the gains of ABP right away. ABP delivers new levels of ubiquity, efficiency and speed of deployment.
ABUKAI is the leading pioneer in providing

ACTIONABLE BUSINESS PRODUCTIVITY.